Barcode labeling software
BarTender
BarTender is a very comprehensive barcode labeling software that provides you to create, automate and manage labels, barcodes, RFID tags and more.
Bar tender alows you to design and print almost any type of labels, to print from any operating system, device or web browser and to centrally control and secure your entire labeling system.
It can also very easily integrate with programs like SAP.
Beside basic free version customers can chose between three other versions based on whether you want to print from existing databases, print automatically, secure your design and printing system or to manage printing across different locations.
Enterprise
Automatic
Professional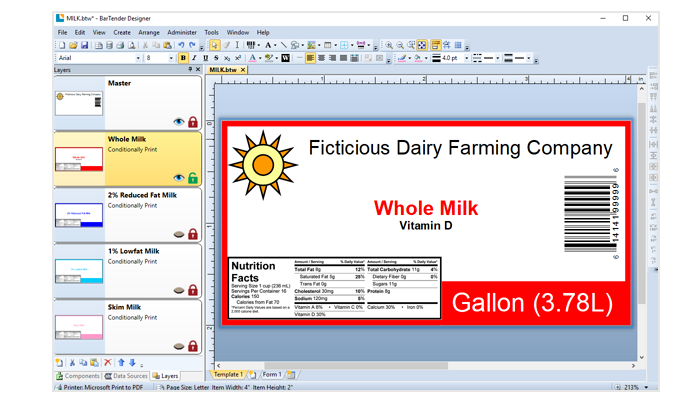 ---
---